Streamer Replay hardwired into the OEM Double DIN Monsoon sound system via a Blitzsafe VW/AUX DMX V.5
bought from Enfig:
http://enfigcarstereo.com/shopsite_s...UX_DMX_V5.html
modified with the addition of a SPDT 12V relay for feeding from the cd changer modular plug to power the Streamer with a 12V switched power supply, with the use of terminal
Pin4
B+ and
Pin10
CD Chng Cntrl Signl: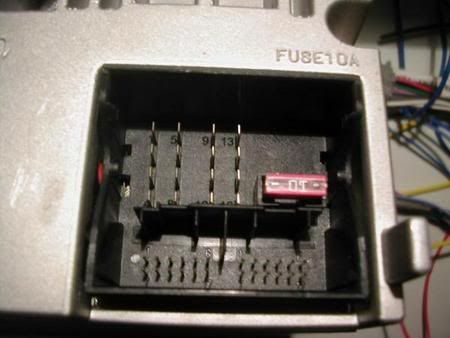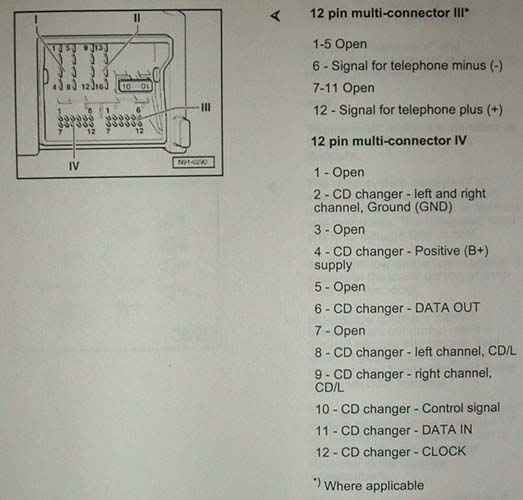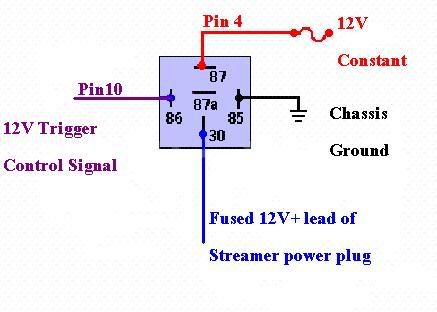 as many know, or will find out after removing the headunit and inspecting the radio wire harness,
it contains no 12V+ switched lead due to the electrical design of the OEM headunit, which not only doesn't require the key to be in the accessory position to engage the radio, but is not required to even be in the ignition to turn the radio ON:
if you're not comfortable pulling 12V+ and Ground from the CD Changer plug, you can access these bolted terminals beneath the steering column by removing the knee bar: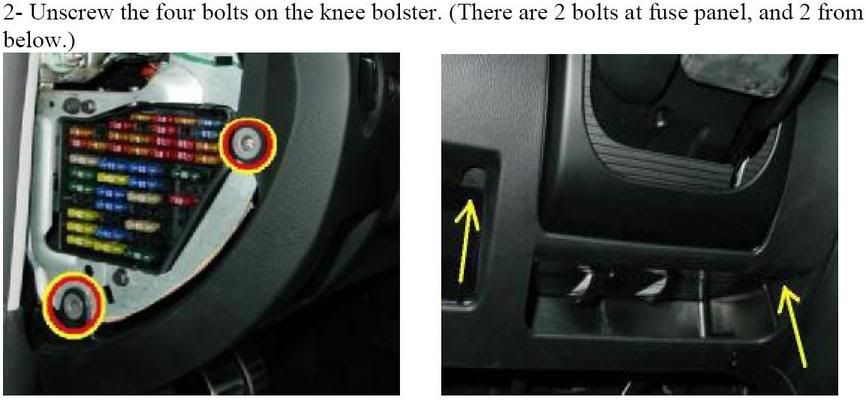 (30)
Constant 12V+
(87F/DIESEL)
Ground
used the necessary 4DIN keys to remove the factory headunit: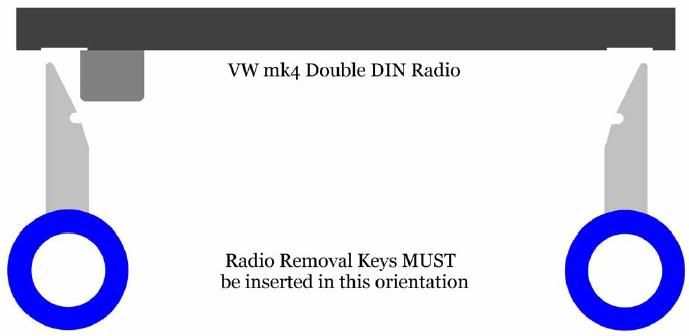 http://www.42draftdesigns.com/mk4keys.htm
http://www.42draftdesigns.com/instal...ech/ddkeys.htm
http://www.42draftdesigns.com/installation/DDkeys.pdf
i personally hate the antenna installed on the roof of the vehicle, but being here on the West coast, i've never had any luck with the installation of the Sat antenna inside the interior of the car. but i do feel the 'Dot' antenna seems to me to have a greater gain or wider coverage for reception of the Sat signal, because i was able to install it into the 3rd tail-light housing of the Passat on the rear deck: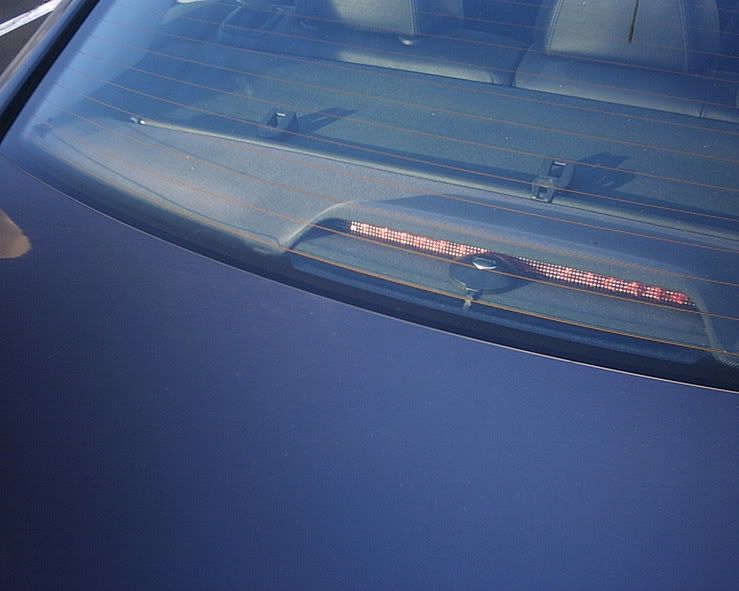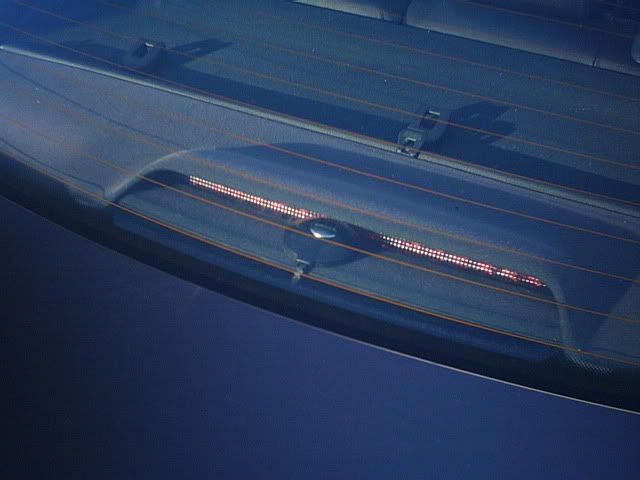 the Streamer is mounted using a Panavise vehicle specific mounting bracket and a Tipper swivel attachment, with power, Sat and audio cabling wrapped in TechFlex expandable sleeving: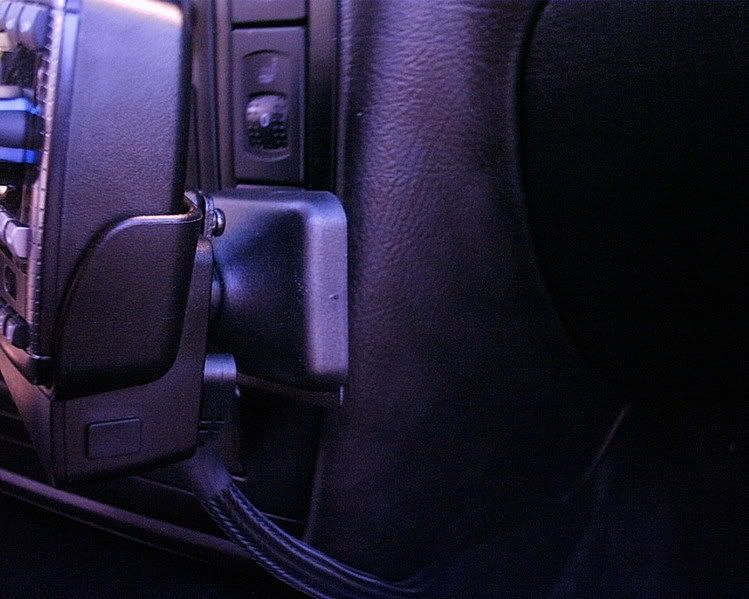 actually came out much better than the over-exposed pictures make out here. the black exterior of the Streamer blends in perfectly to the black interior of the Passat.
in terms of the audio, the Streamer sounds as good as Sat radio possibly can. no ground loop or engine whine is present, which was suprising, even for a well thought-out plan to ground the unit and the Blitzsafe aux adapter to the same point as the radio. and audio gain was not an issue either, as i feared having to use an inline preamp line driver to boost the signal of the PNP, as they're notorious for having low-level signal output.
thanks to Travis 'SuperManker'
http://www.siriusbackstage.com/forum...ic.php?t=34691
for the opportunity.
perhaps he can post a reply himself as to his personal experience with the audio and functionaity of the unit.