NO, this is a common misunderstanding. the Navigation has NOTHING to do with the XM SAT radio antenna, they are two separate elements.
in fact, your NAV antenna is located below the front center of the dash.
all you have is an AM/FM antenna.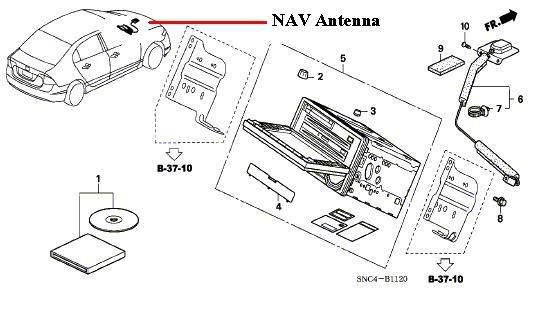 in regards to the release date of the VaisTech SL2Hs Honda/Acura OEM XM>Sirius interface, Taylor of TSS Radio will be able to give you a more definite answer than myself, for he has spoken with them pertaining to future orders of the product from their company. perhaps he'll add his comments to this thread.