VINNIE POLITAN - SIRIUS 110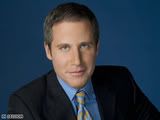 Hello!
I found a listener or at least a part-time one! I also enjoyed the Channel in the evening. It also made my commuting enjoyable. Did you ever have a chance to hear the Morning Show with Vinnie Politan? If not, you missed a great personality! His show was about law, legal issues of the day, and lots of laughs! How do mix dry, law with humor? Vinnie did it with ease! I can't find anything comparable to Court TV radio even though if you tune in Channel 110 you will hear "Re-directives" to all kinds of channels. No thank you, I'm not a "surfer" LOL
We have a website 110ers.com dedicated to the old channel 110. If you have the time, stop in and take a look around. We've got some great people in there on the Message Board and we're really trying to make a difference! We're working hard to get Vinnie Politan back on the Sirius airwaves! If you register you can look at photos and we even have an audio player so you can hear parts of his show! I sure do miss him and the programming. I hope others that have listened to Channel 110 will write and email Sirius to give us back our Channel 110!