Quote:
Originally Posted by RoadClosed
Was Dio the first to \m/ ?

Or is that Urban Legend, someone had to be first....
Yes. You can credit "\m/" to Ronnie James Dio. Dio is an absolute pillar of metal and deserves
all
the accolades for making metal more than just a genere of music. He created the metal stage show spectacular. I saw him twice on the "Sacred Heart" tour. It was
the ultimate
show of its time. back in 1985.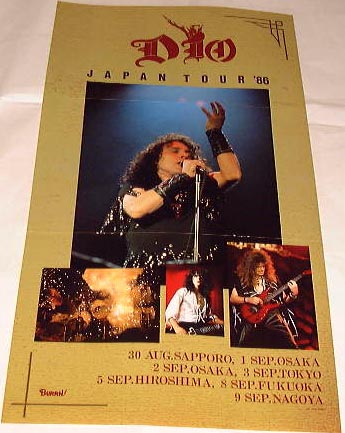 I was absoultely blown away when seeing that show. I saw him on 12/06/85 when Vivian Campbell was playing guitar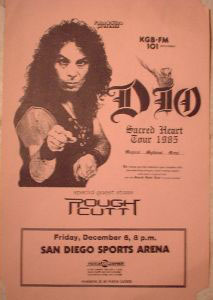 , and then again on 07/26/86 with Craig GOldy (who is back playing with him, again!).
I then saw him a couple years later on the "Dream Evil" Tour. Another amazing show, but was not quite the calibur of Sacred Heart.
I know many have called upon Dio to "pass the torch" and let someone else in the metal worl run with it
but I disagree. Dio still has the passion to be "the man", and Hard Attack is a great place to give him that audience.