---
I don't agree. Sure, the crowd was rambunctious, but IMO, he didn't keep them interested and then got sidetracked with the hecklers and couldn't even put them in their place properly (which he alleges is his strongest talent) His retorts at the hecklers have ALL been used on the show at one point or another. Am I supposed to bust a gut because he added -face to the word asshole? It was mildly amusing the first time he said it, but after repeating it over and over AND then explaining why it was such a revolutionary comeback it kinda lost the funny.

If his act was stronger, he might have made a better impact on the crowd. That drivel about the cellphones and then the way he directs it at the crowd like we are all guilty of yapping on the phone instead of looking at titty-woman, how does he expect people to respond.

I think he kinda planned it to be a train-wreck for his reality show. Like Artie was concerned, maybe Dice didn't want to really use his new stuff on a national crowd and this was his way out. If he's got good new stuff, he really needs to break it out and fast...
__________________
--------------------------------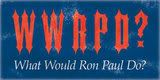 LUABASI